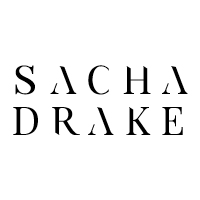 David Bauer
General Manager, Marketing, and Customer Experience, Supercheap Auto
"The General Store work with us across customer insights, advertising, sponsorships and in-store. Their insightfulness, retail knowledge and creative ambition consistently delivers strong results for our business. They are great to work with and a valued extension to our team."
Advertising / Design / Customer Insights
John McGrath
Founder, McGrath Estate Agents
"The General Store have designed more than 50 stores for us in the last two years. They bring a rare mix of fresh thinking and design discipline to every project. And their passion for creativity and innovation makes them a great cultural fit for our business."
STORE DESIGN
Jo Haynes
Senior Brand Manager, Innovation, Pernod Ricard Australia
"We appointed The General Store to work with us on an ambitious innovation project. They are impressive strategic thinkers and highly skilled workshop facilitators. I would recommend them to anyone looking for a team who can combine a depth of retail experience, a strong sense of commerciality, and highly original thinking."
Brand Strategy / Retail Marketing Mix Strategies / Strategy Direction / Customer Insights Research
Zoe Jacovou
Divisional Marketing Manager, QSR, Retail Food Group
"The General Store are passionate, talented and inspiring retail innovators. They were quick to understand the intricacies of our business and helped take our customer experience to new levels. We love their ability to think across any discipline and their collaborative approach suits our culture well."